Tyler R.O.S.E. Veterans Discount Program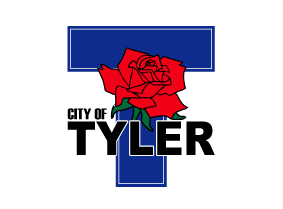 The Tyler Area Chamber of Commerce and the City of Tyler respect and honor the men and women of our nation's military, welcoming and recognizing them and their families as valuable members of the community.
Approximately 35-38,000 separating service members will transition into TX communities with 7-10% choosing communities like Tyler. The Chamber and the City realize that Veterans and military spouses make significant contributions that benefit every aspect of the greater community.
The Chamber and City are committed to ensuring that the veterans and business community receives positive recognition in accommodating America's service members and their families as they return to live successfully in the local community.
Tyler area Veterans and businesses are invited to participate in the Tyler R.O.S.E. Program. Participation by a Veteran in the program is for the individual to complete the Veteran Enrollment Application in person at the Tyler Chamber of Commerce. As part of the application, the Veteran must show some form of proof indicating they are a veteran. It may be their DD-214, Military ID, Department of Veterans Affairs ID, Veterans Post Membership ID, or Driver's License indicating Veteran. Upon enrollment, the Veteran will receive a Tyler R.O.S.E. card to be used as an identification tool to receive participating businesses' discounts for services or products offered. Participation by a business in the program requires them to complete an application provided by the Chamber of Commerce and return to the Chamber office. As a business participant, it will receive a window decal, indicating the discount program to proudly display at the place of business and for the business to be listed on the Chamber's website for participating businesses.  Here is our current list of participating businesses.
To participate in this program, please complete this business application form and bring it to the Tyler Chamber office together with your Military ID Card.  Should you have any questions regarding this application or need more information about the Tyler R.O.S.E. discount program, contact the Tyler Chamber of Commerce at 903-592-1661.
Tyler R.O.S.E Veteran Discount Program
Recognizing Our Service Members Every Day